Shadows of the Dragon God
Cadmar Decius
Male Human Paladin, formerly of the Knights of the Dragon Coast
Description: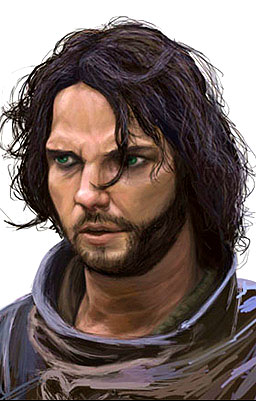 Cadmar Decius, Paladin of Torm.
Son of Almar Decius (High Observer of Torm, Elturgard)
Captain of the Elturgard Expeditionary Force.
Former member of The Knights of the Dragon Coast adventuring company.

Bio:
Cadmar serves as Captain of the Elturgard Expeditionary Force, charged with pressing Elturgard's interests in the surrounding region and keeping the lands safe from hostile forces.
Upon hearing news that Proskur was set upon by the undead, he immediately mounted a rescue party, where he met with The Company With No Name and eliminated most of the undead. He left half his troops in Proskur to clear out the stragglers and rode with the party and the girl they rescued to Iriaebor to deliver her to her parents and hopefully head off any cultist attacks on Elturgard.